In August 2007 we visited Shimenkan. When we were in Shimenkan Yunlu School, I asked where the farmost student come from, they told me Feigu village behind two high mountains.
We want to experience Feigu children¨s everyday school road.
Feigu village locates in the border of Guizhou and Yunnan provinces in the towering Wumeng mountain range, neighbours Yiliang across Luoze river.
The condition is extremely difficult and economic backward. Main crops are corn and potato. In recent years, people planted flue-cured tobacco began.
Local income per capita is 200-300 Yuan. Only in recent years, this community has generally solved grain problems.
There are two roads from Xinzai to Feigu, village road is 13 kilometers, because of a small coal mine, the truck for coal makes the road poorly broken.
Another road, about 6 kilometers long, but need to turn down the hill, a small rain will make it too muddy to walk, this road is big steep.
The journey that day in normal speed, took us about 6 hours on road for a round trip.
However, Feigu children walk everyday on this journey to school.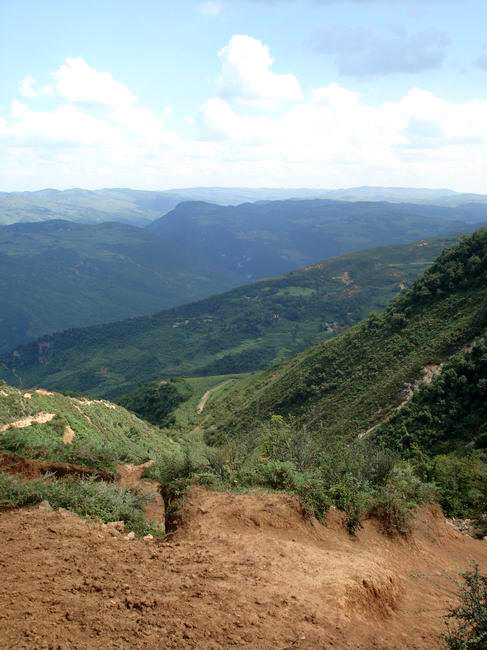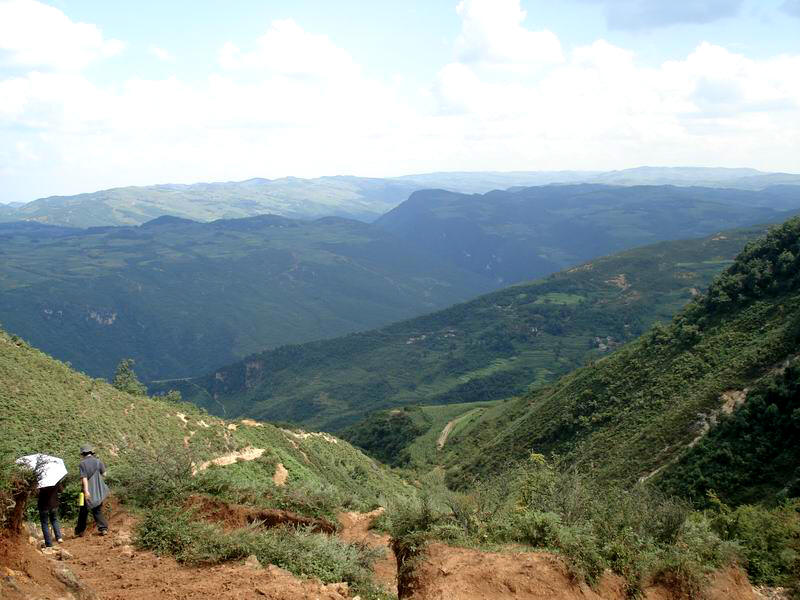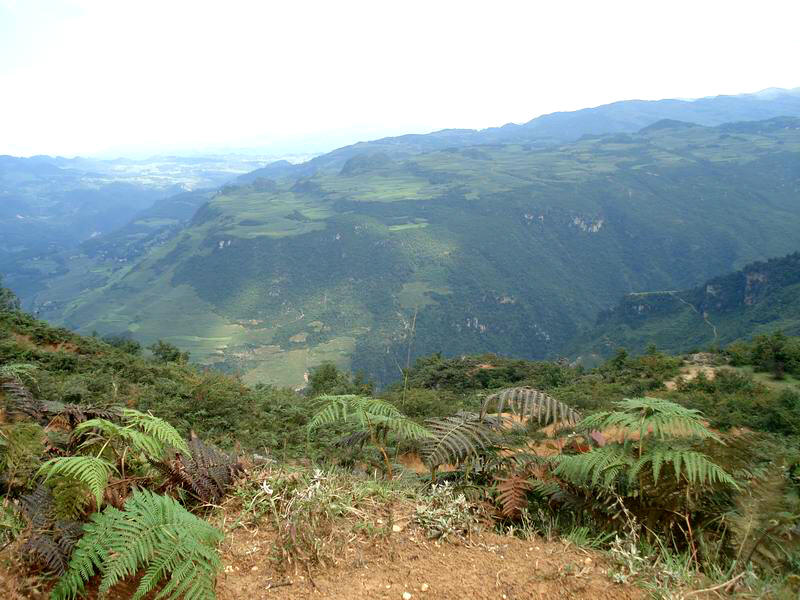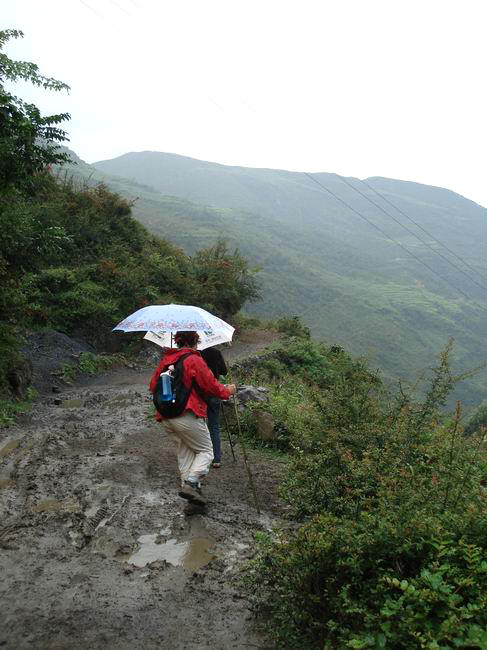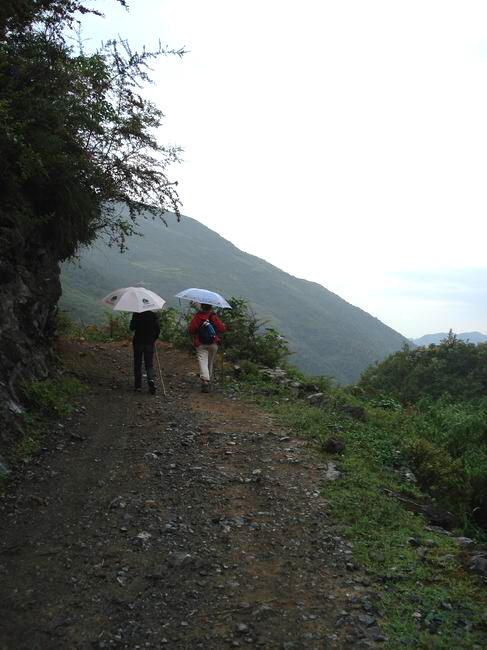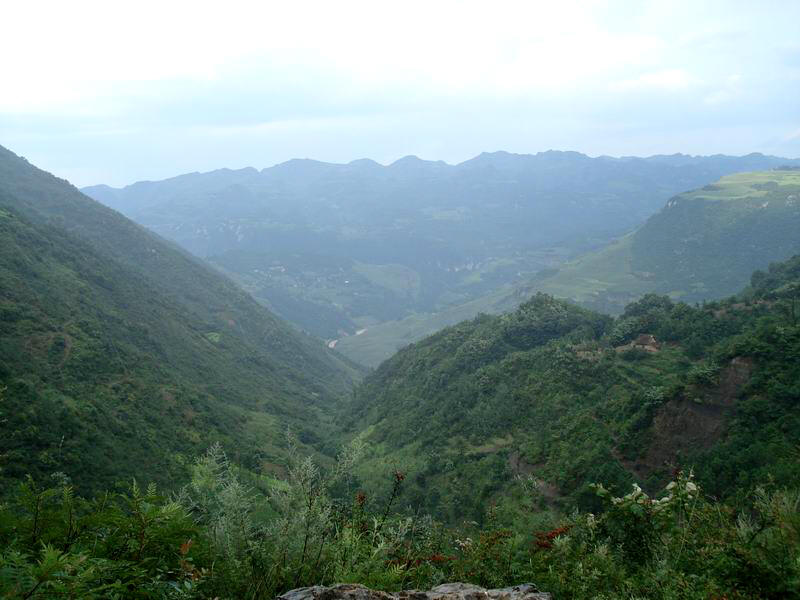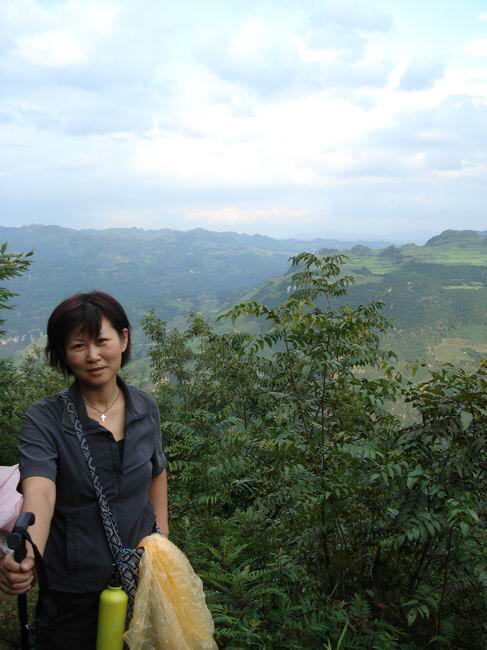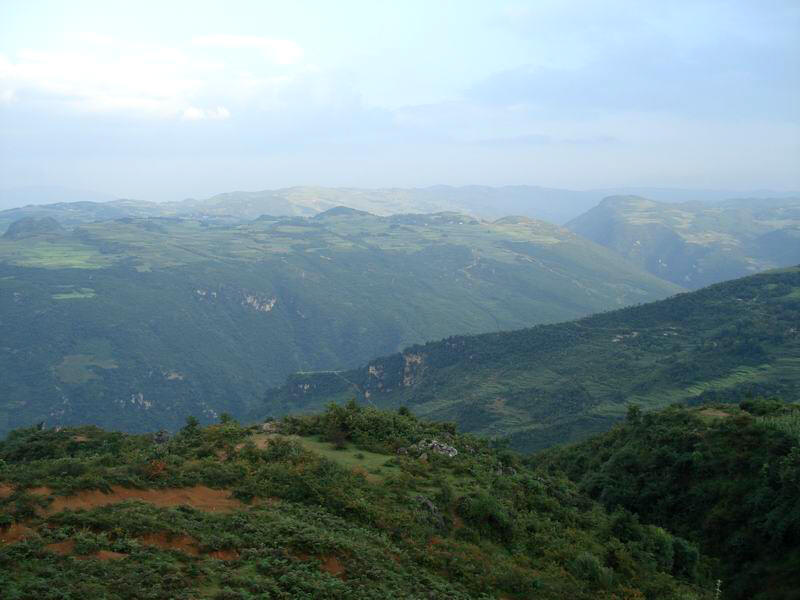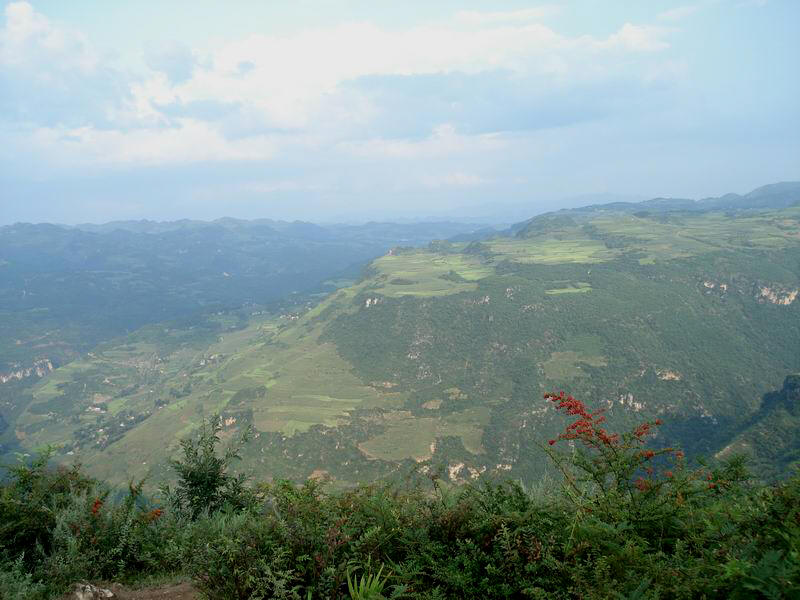 Weining is rich of high-quality anthracite, mostly are small coal mining.
One pack of the horse is 100 Kilogram, 20 yuan, enough to support an average family 10 days to two weeks¨ heat.
Generally, a labor may produce 200-500 Kilogram coals a day, selling price is 10 yuan 50 kilogram, percentage of worker holding seven, while boss takes three and pays taxes.
There are also some very small coal mines production very low, like this Feigu one, a worker can only produce 100-150 Kilogram coals, thus the boss will take less percentage and nor pay taxes.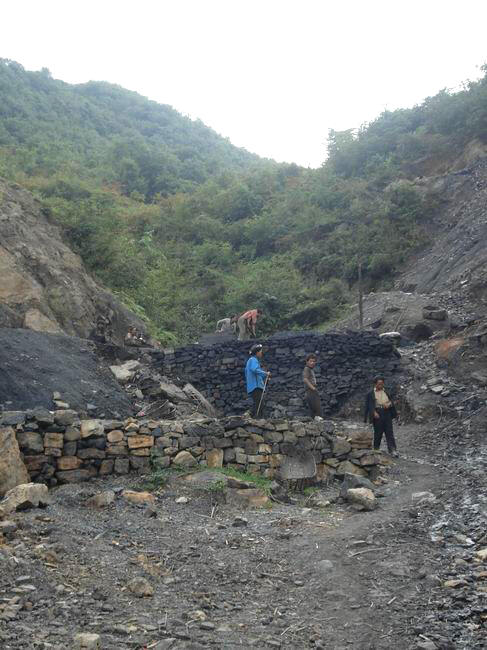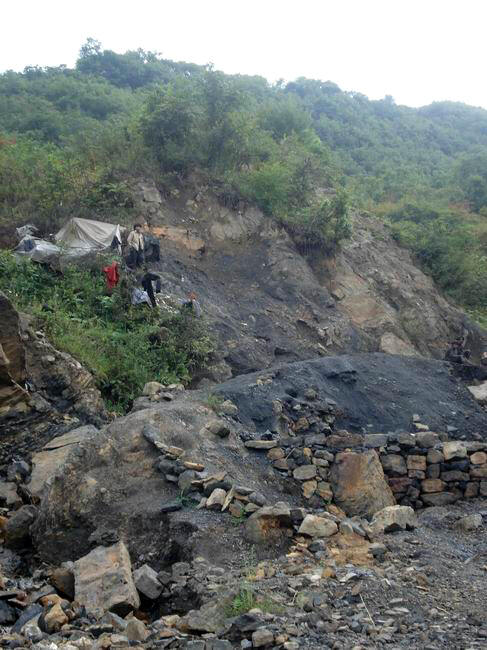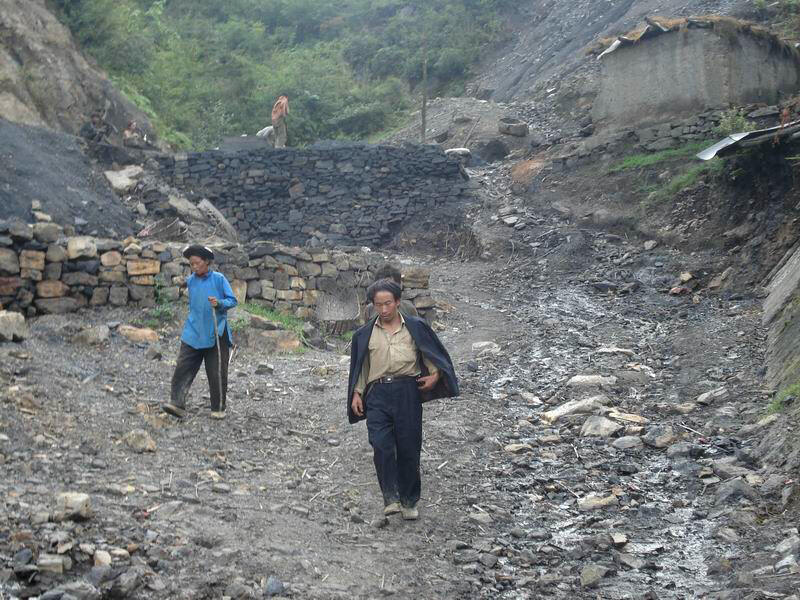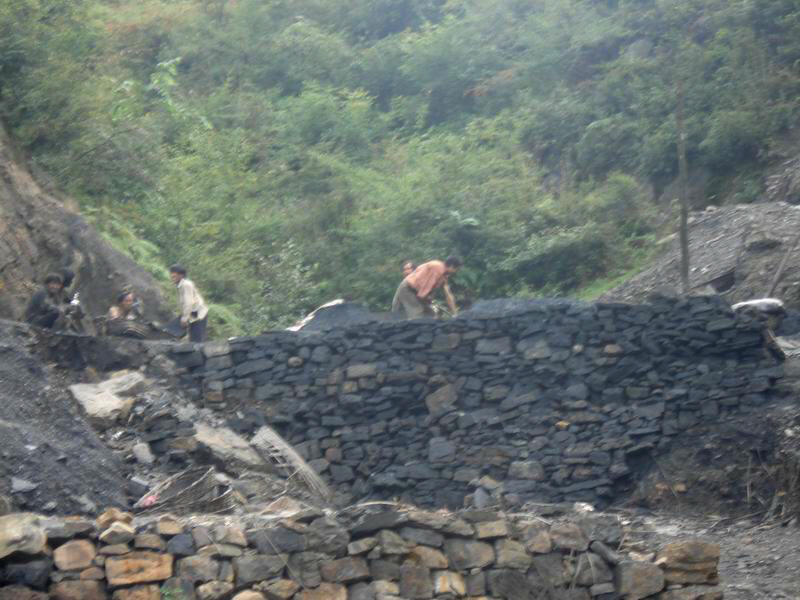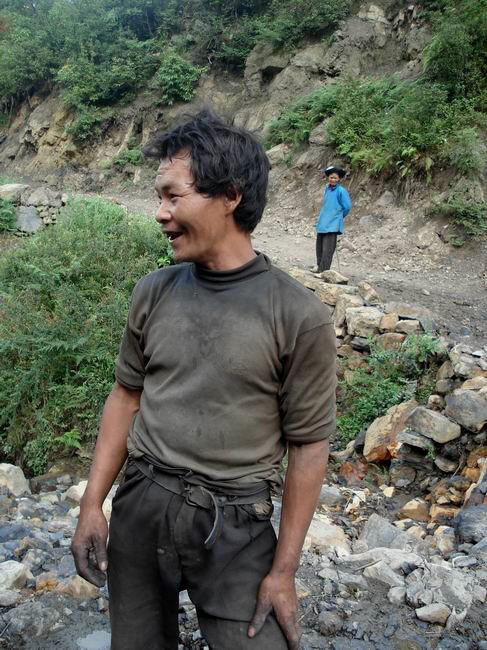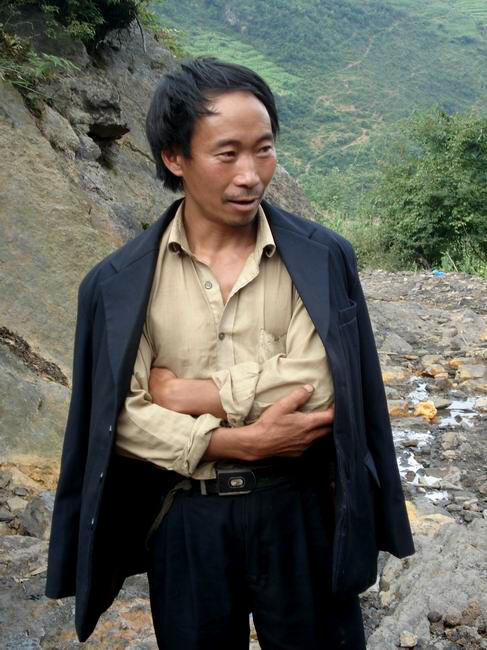 We happen to encounter the village head in the small coal mine.
He tells us, there was a primary school but abandened many years ago, now the house are already broken.
He purposely leads us to a flat land, where is right suitable for new school building. They want very much to have a school here so their kids will be easy to school and not afraid of running river stopped the school road or run risk of across flooding river.
Village community obviously can¨t afford a new school building. They appreciate outside financial support and they would like to contribute free labors to a new school construction.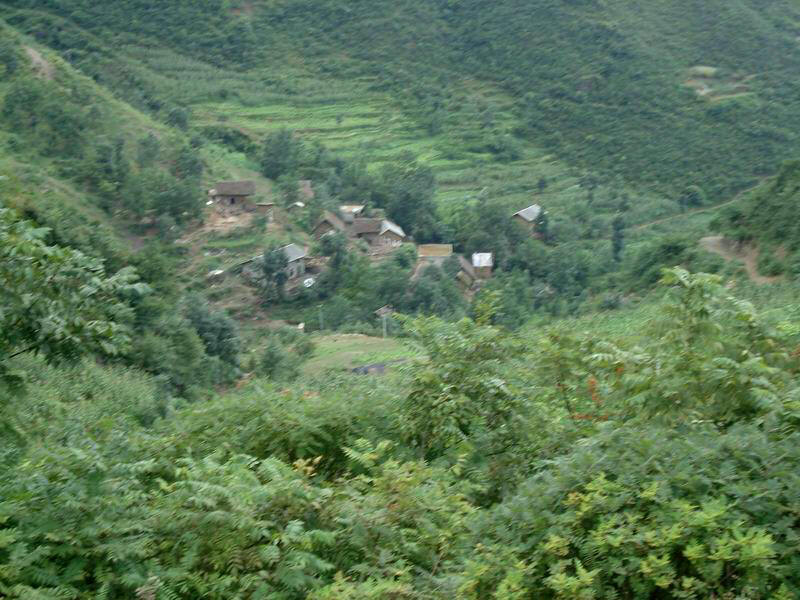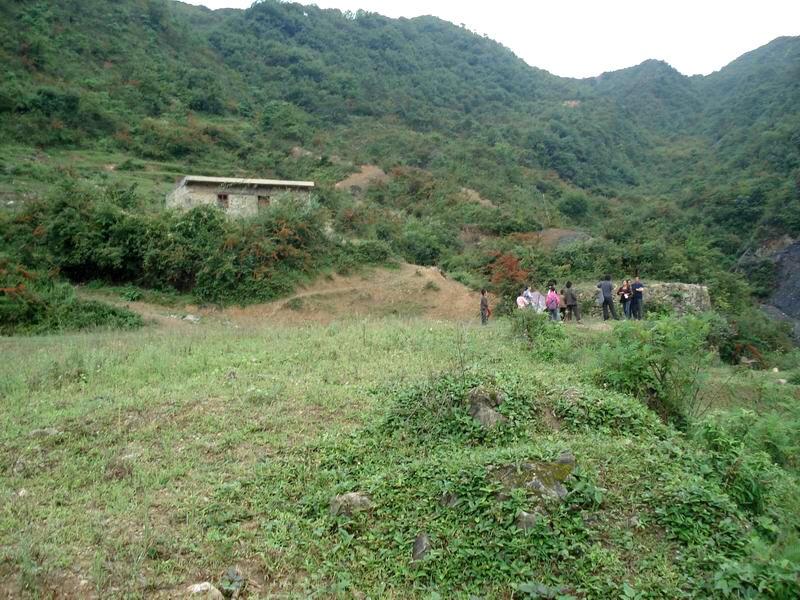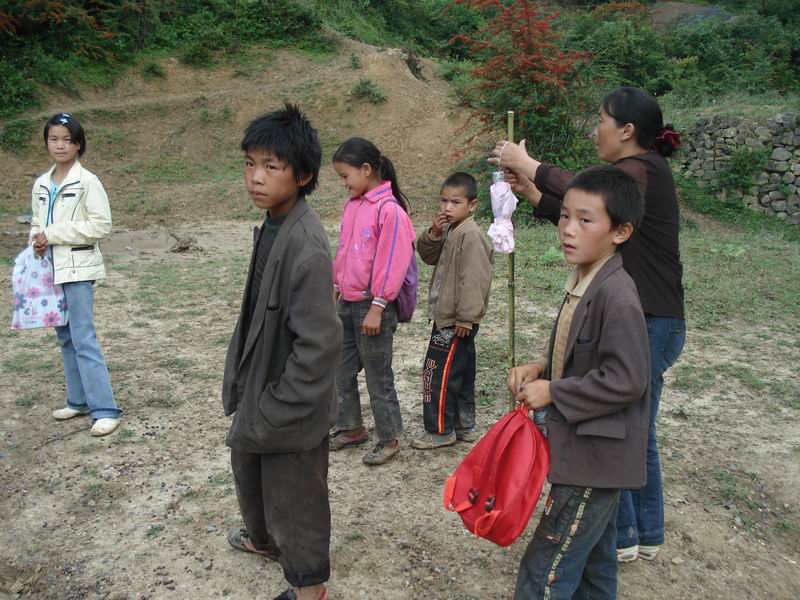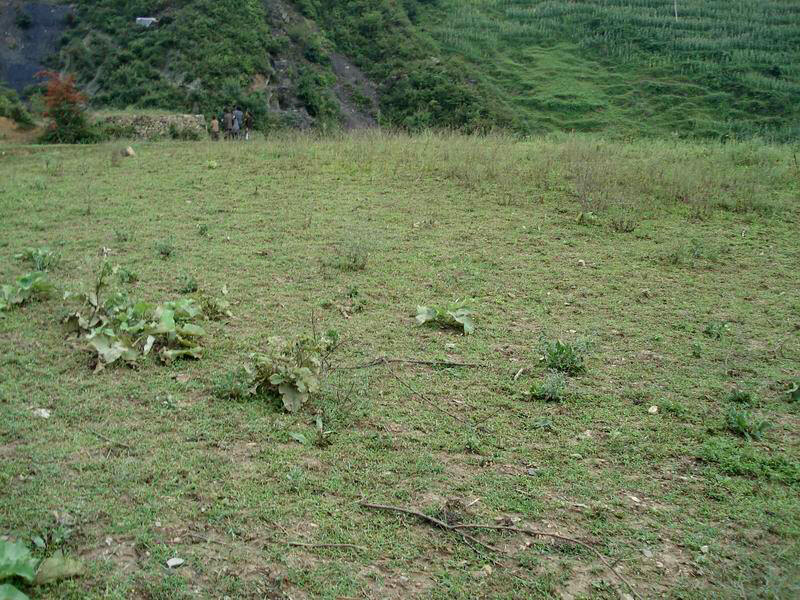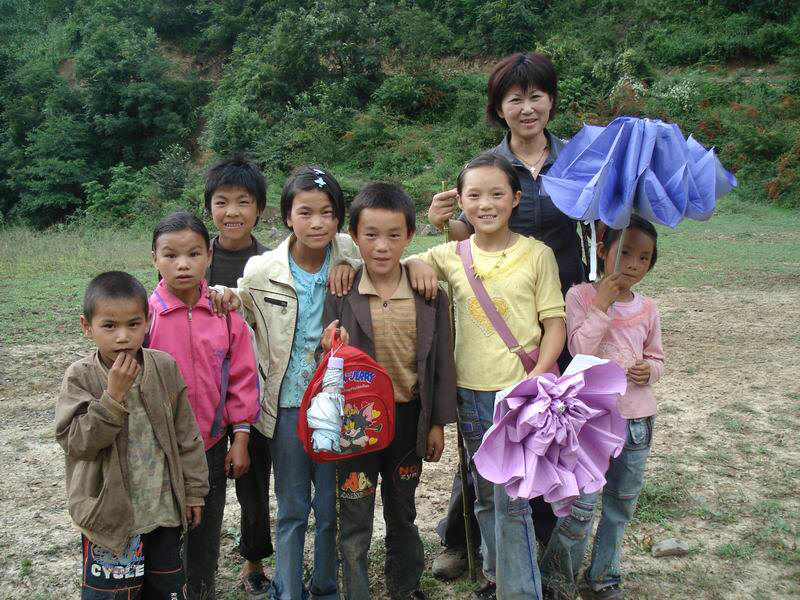 Children are out of school, we meet in daytime in Yunlu School, so kids are close to me.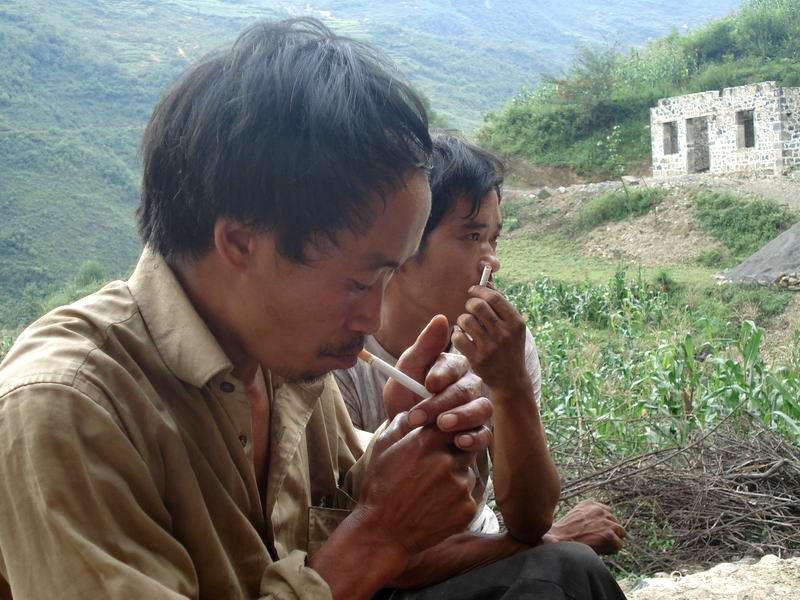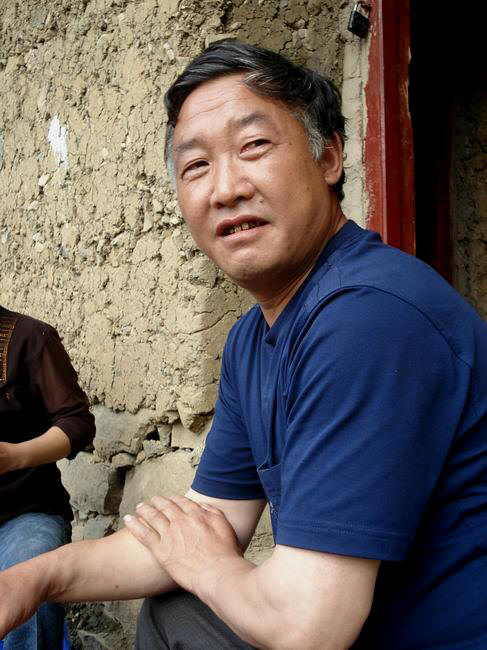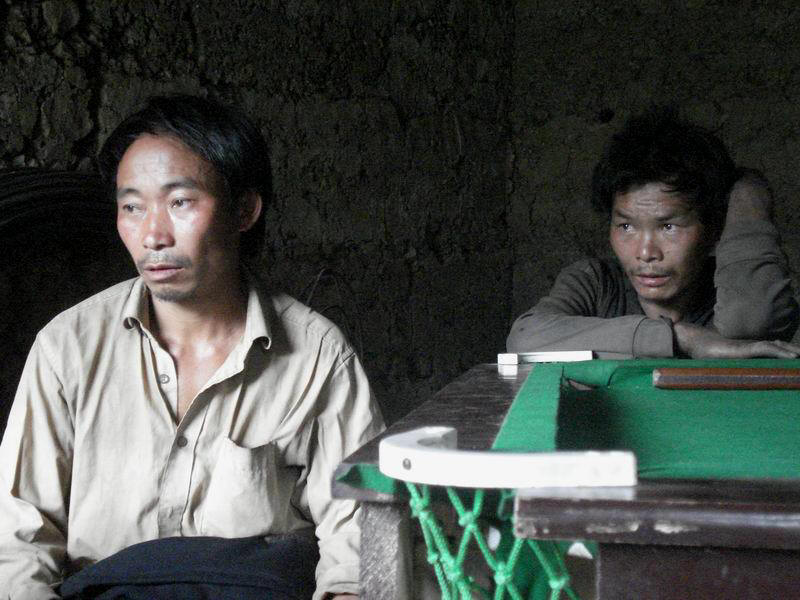 We encounter Luo shuji, who is the retired leader of Shimenkan.
We make a brief school budget.
1, material budget
Cement 300 bags, about 7500 yuan;
Steel 2 tons, about 10,000 yuan;
Desks,doors and windows etc, about 5000 yuan;
Masters¨ wages, about 7000 yuan;
Lime 120 tons, about 1800 yuan;
Sand 30 cube meter, about 3000 yuan;
Explosive, electric poles and wires etc, about 10,000 yuan;
Library books and teaching aids, about 2000 yuan;
Approximately: 46,300 yuan.
2, teachers cost
Rural supplementary stations due to a serious shortage of funding for education can not afford to solve the teacher problem. Therefore hopefully the cost of the first year of teachinng can be resolved in the budget.
Two substitute teacher budget, 600 yuan/month, for a total of 7200 yuan/year.
After the second year by township or village to raise funds requested for substitute teachers, or a solution to recruit volunteer teachers.
3, with the exception of head masters wage, all other miscellaneous, by villagers volunteer works.
The rough budget is estimated in August 2007 price levels.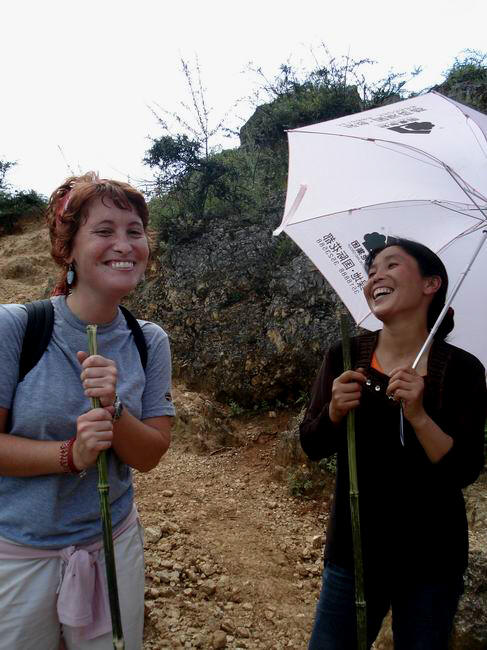 Ma Laoshi and Cammie.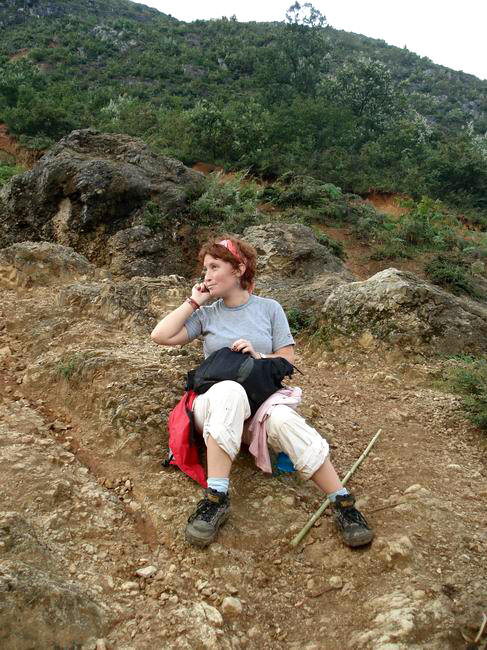 Shimenkan communications signal is no good, we basically can¨t use the mobile cells. It happens to have signal on the top of the hill when Cammie got her mother¨s long-distance call from America. We are all very pleased.
Cammie¨s ankel injury had been a stopgap measure climing. Long-distance mountain road causes the result of her knee injuries and afterward surgery.
She should have been bitterly suffered in the operation and recovery. I am very sorry.
I am grateful to her with me into Shimenkan, and pleasures in days and nights she gives.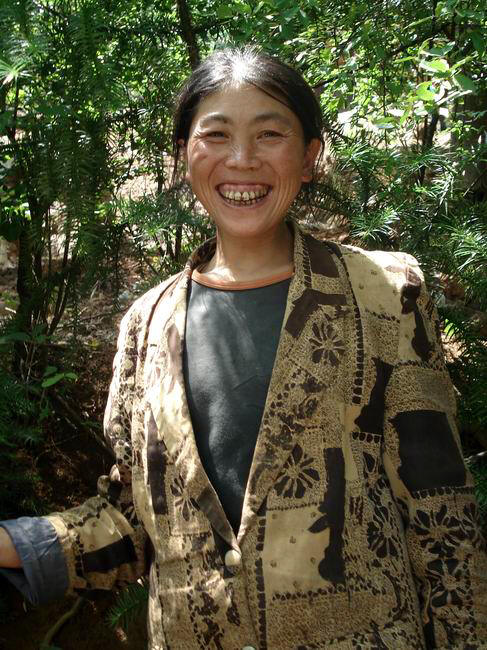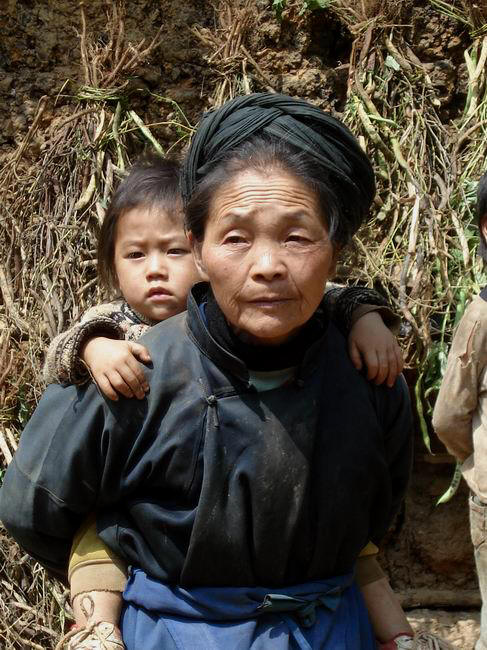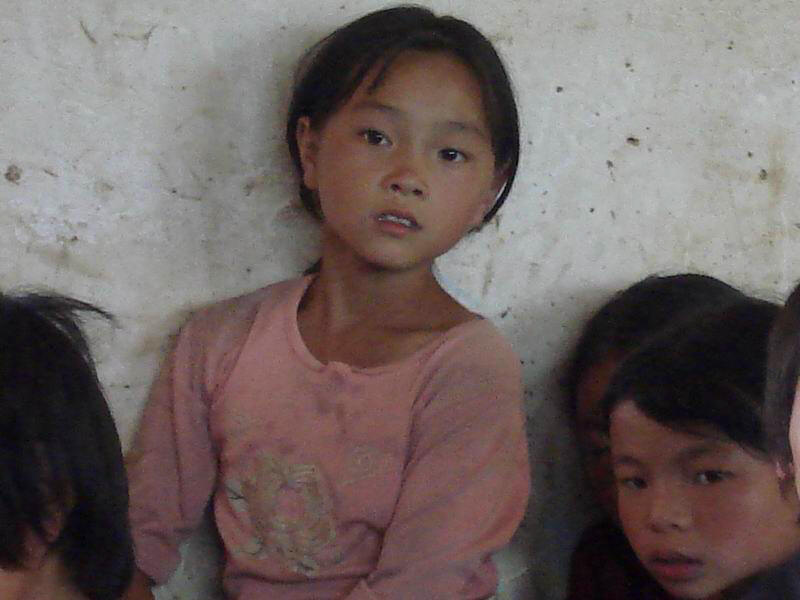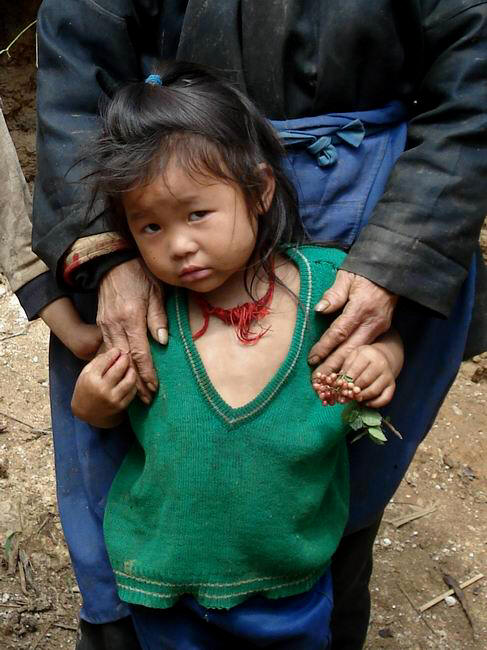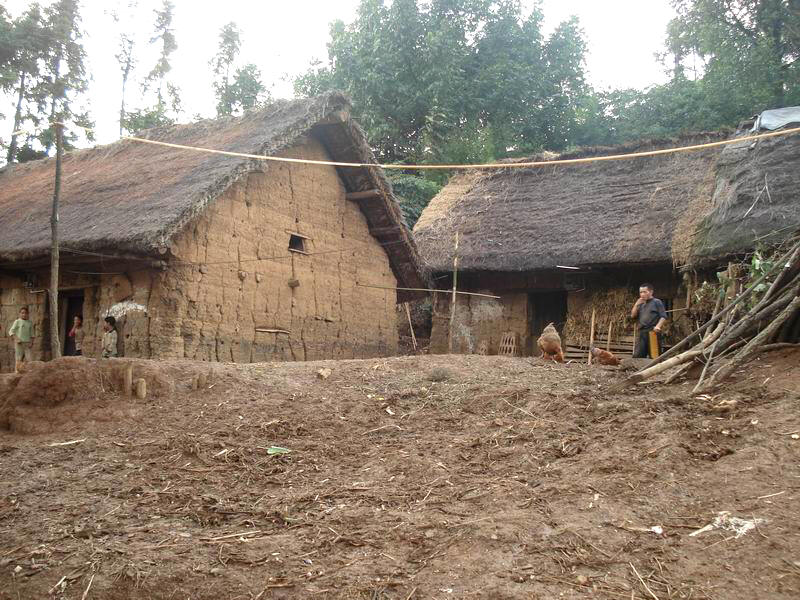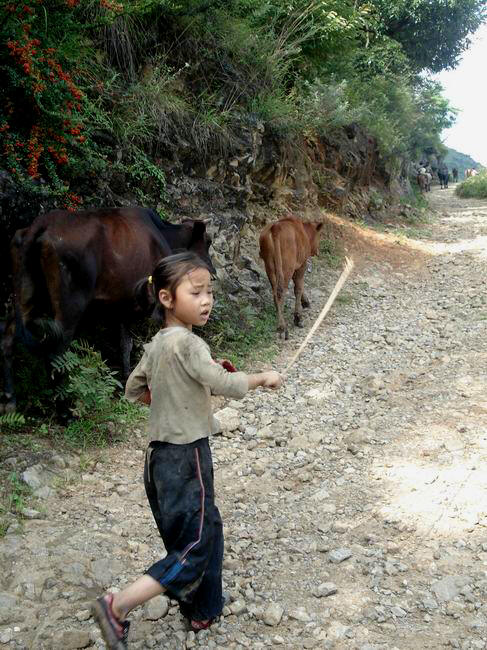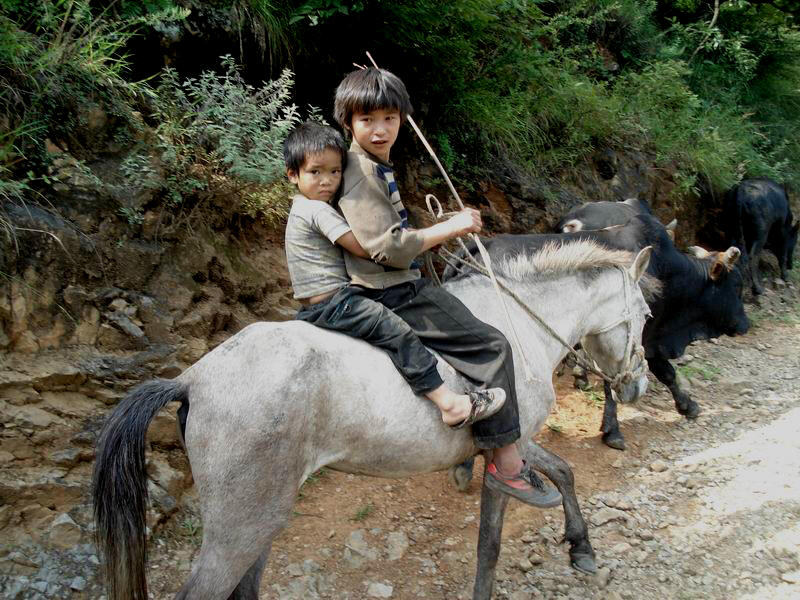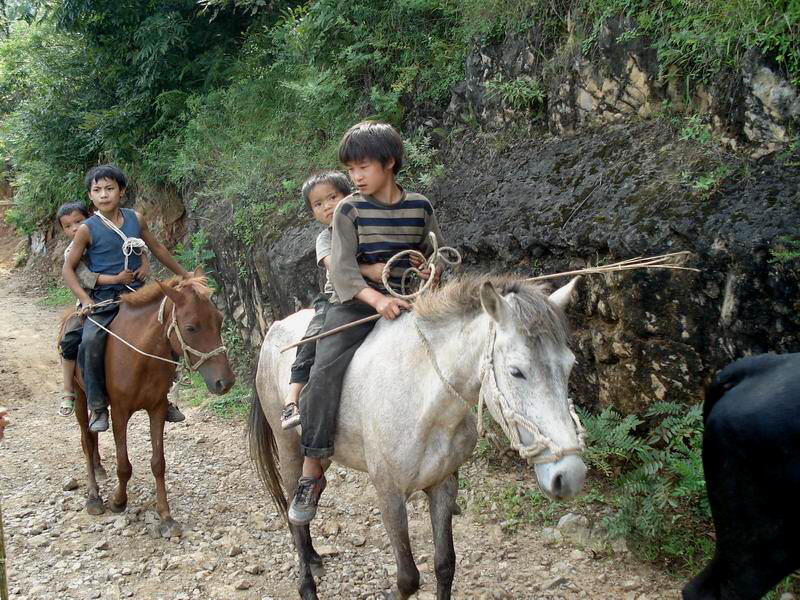 In Shimenkan, many families raise horses. Horse is used to pack goods and labor in fields. Adults don¨t ride horse, they would rather walk, only kids sometimes play on horseback.
I have asked many local people, why don¨t they ride? They can¨t give me a clear answer. Some boils down to Hmong tradition: It is said that people born Miao love animals, not willing to horse-riding.
For this reason I have always felt very far-fetched.
Later I read Pollard Diary mentioned in the rationale for a story: A Yi minority Tumu running good horses and love riding horses, but he didn¨t dare in his own territory on horseback. It was stipulated that in his jurisdiction only Tusi and Tumu head could be on horseback, others saw on houseback would be severely punished.
Even the Tumu, head of Yi people in his own territory was hesitant to sites on horseback, not to mention Miao people, generations of slaves and treated as live animals? I think this is to explain the Hmong traditin of not riding, it is much more sensible.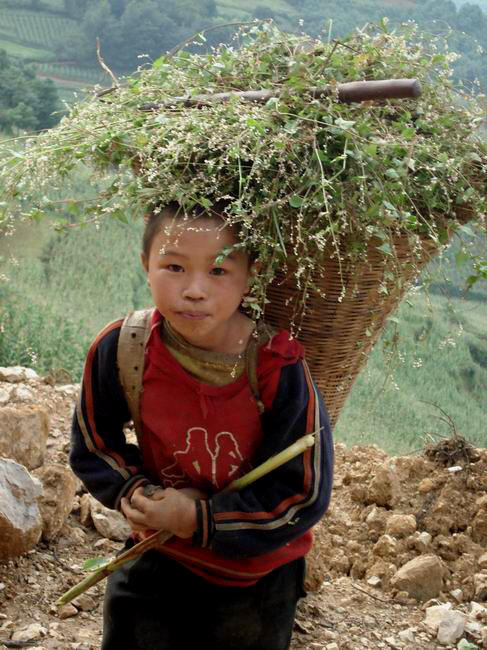 The boy is eating cornstalk. Tender cornstalk is sweet and tastes like sugar cane.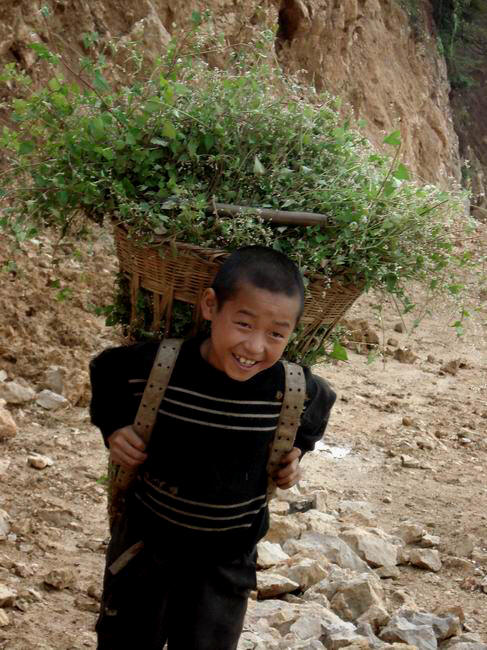 The two kids are Ma Laoshi¨s students. They come back from school, and have been cutting the grass for their cows.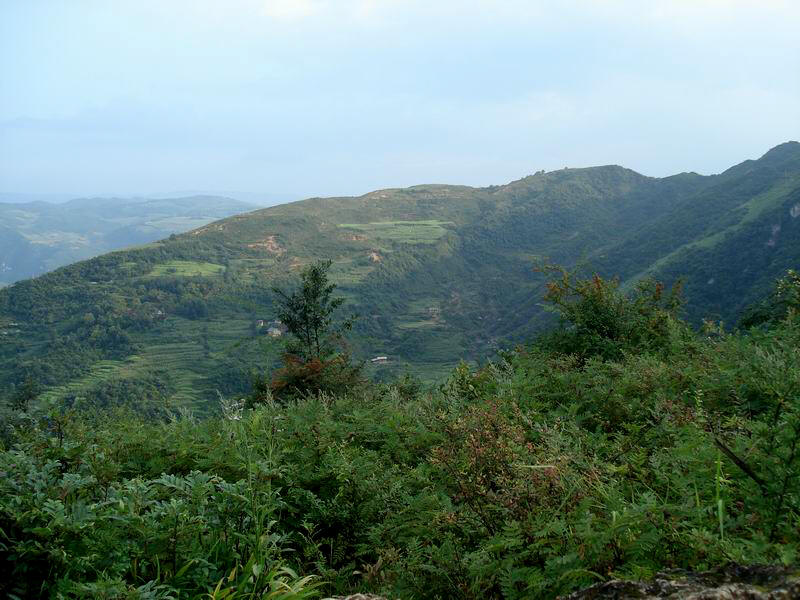 Looking back at Feigu, the intented new school is in the middle of the photo on that small piece of flat land on the mountainside.
Hope that one day, Feigu kids do not need to climb a few hours of arduous trip over the mountains to school.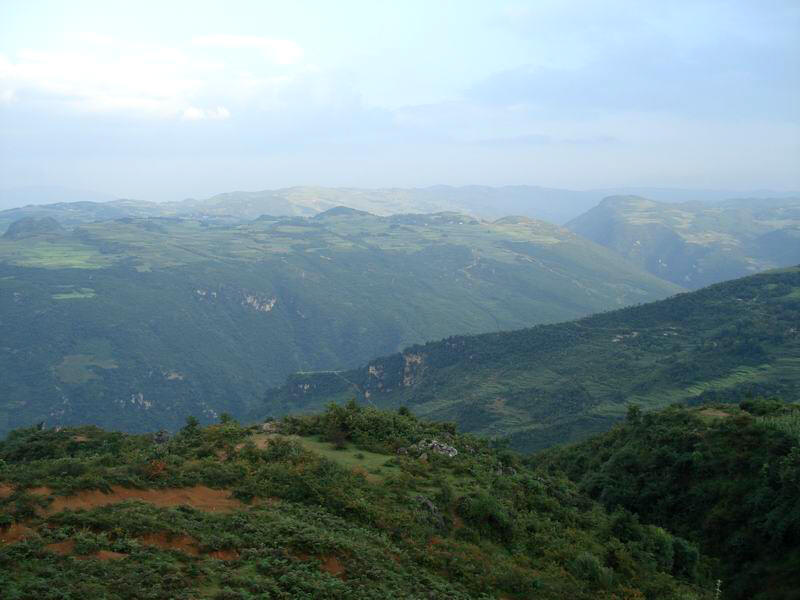 Bless Feigu!
Shimenkan Connections
Sijia
2009-1-5