Since the Cultural Revolution, Chinese society has toted the phrase that "women hold up half the sky." In Ma Guirong's case, this is an understatement. A committed mother, wife, farmer, teacher, Ma has led the women of her small village, Xinzai, a village outside Shimenkan (Stone Gateway Village), Guizhou, to make a difference in their homeland.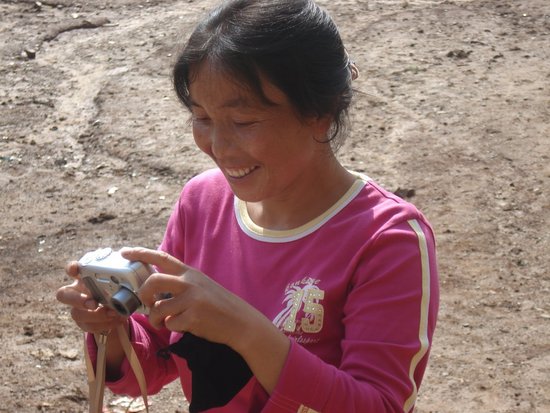 Ma Laoshi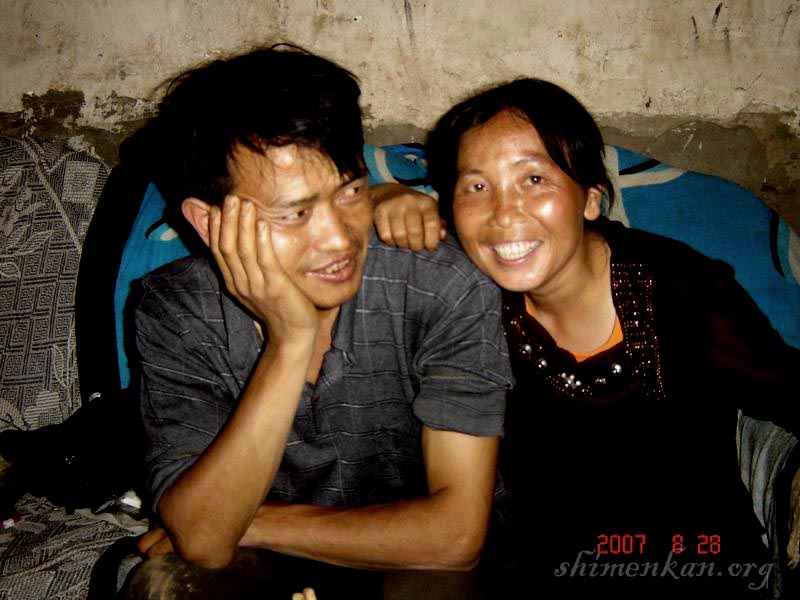 Ma Laoshi and Her husband
Ma, ethnically a Flowery Miao, a historically persecuted people group in the highlands of northwestern Guizhoui, has dedicated her life to preserving the Miao culture, promoting women and helping her community to improve their standard of living.
Historically, the area of Shimenkan has been heavily influenced by the outside world. In 1905 United Methodist Sam Pollard came to this region and embraced the Flowery Miao culture; he created a written Miao script, church, post office, hospital, leper colony (that the lepers might not be burned but could live a fulfilling life), and over twenty church schools throughout this region. Thus, during Pollard's time, the city flourished and the people were able to grow plenty of potatoes and corn. Schools blossomed, producing students that later would serve in the army and receive their doctoral degrees. Through the years Shimenkan became a center of learning and culture in which the Flowery Miao thrived after years of being oppressed by the Yi, Bai, and Han people. With the Cultural Revolution, however, Shimenkan's western ties were completely severed and Christianity went underground. After the establishment of the People's Republic of China the area, and especially the Flowery Miao people, were once again oppressed and impoverished.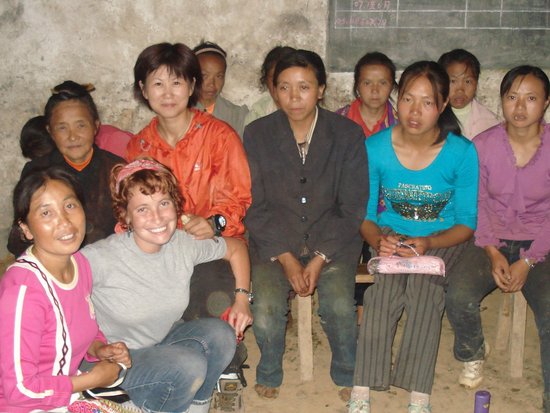 Shimenkan Women's Committee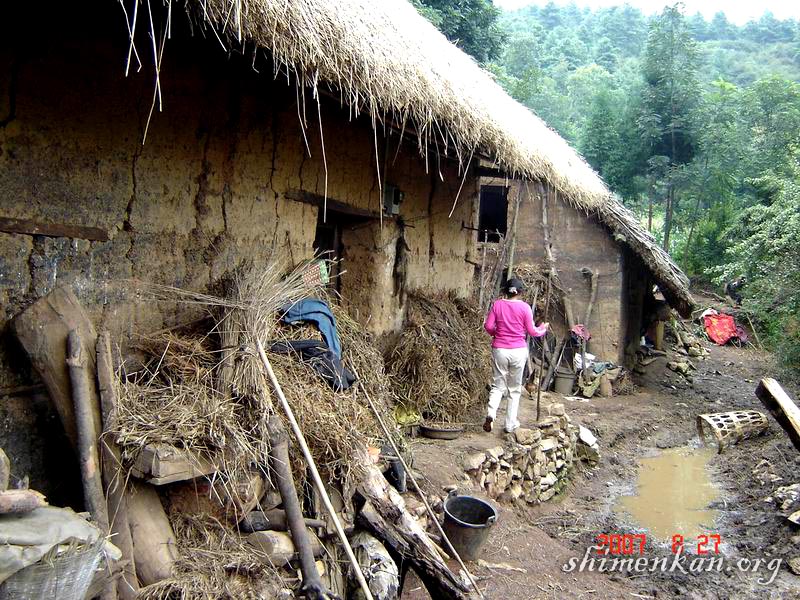 At age 38, Ma has taken it upon herself to improve the situation and turn the derelict living situation around, in attempts to transform Shimenkan back into the cultural and economic center it was in the early 1900's. Ma created a women's committee that meets weekly to fellowship together and confront community issues. As 90 percent of the women in this area are illiterate, Ma also provides classes as the farming schedule allows. Together the women study basic Chinese characters, hygiene and health practices, farming technology, and simple veterinary medicine.
In 2004, Ma and the women's committee held their first annual Women's Festival Day. The festivities consisted of women celebrating traditional activities such as script writing, singing, dancing, and playing the music of the minority and Han people groups in the area, while dressed in traditional costumes. Xinzai women have been able to enjoy and expand this festival for three years.
Aside from her committee work and farming potatoes, tobacco, and corn with her husband, Ma fills in at the Xinzai primary school (making 13 dollars a month as her only salary) as the school is sorely lacking qualified staff. She frequently visits the school even when she isn't teaching, to assist the other teachers, facilitate teacher training and spending time with the children. When Ma can find the time she often travels two or three hours on foot through the mountains to assess the needs of nearby villages and local schools.
Ma also partners with Oxfam as the executor of the micro-loan given to Xinzai for development in 1995. She has also agreed to lead a China Now Community Project initiative to help the local women preserve their traditional skills and earn an income of their own by selling their handicrafts in both China and America.
Her determination, aspiration and open smile have enabled her to overcome great obstacles and truly fortify Shimenkan's future.